Black Gravity Build: i5-7600k, GTX 1070
HBT (or HonBonTec) is a relative newcomer to the PC case scene, so we were excited to get their monolithic Gravity 6 in the house for a build.
We didn't want to break the bank, so we challenged ourselves to put together a powerful build that's a little more budget conscious than our standard over the top awesomeness.
You can get these parts together via supercombo here, and it's going to run about $1,250.
The Force of Gravity
The Gravity 6 is a full size, premium case with some very unique aesthetics. The panels are brushed aluminum, and the black metal is shaped into some interesting and aggressive angles.
You've got plenty of options when it comes to cooling, be it air or liquid. The interior is spacious enough to mount a 360 millimeter radiator on the front or the top if you want some serious liquid solutions.
It's also got a removable PSU shroud, so if you want to show off your custom cables, feel free.
When all was said and done, we were super happy with how the HBT Gravity 6 build turned out. The white light is nice and subtle, and gives the Black Gravity an almost noir like look.
Born Tuf
So it's a pretty sweet case, but a case is just a paperweight if there's nothing in it.
We wanted to keep this build fairly simple, but simple doesn't mean underpowered. We started with the ASUS Tuf Mark 2, a Z270 board known for being...well...tough. You might recognize this board as the spiritual successor to the Sabertooth line by the sweet camo pattern and military styling.
The Tuf series is made for long term reliability with a five year warranty and additional testing and approval for professional applications like Solid Works, so we thought it would be a good choice for our content creation focused build.
For a CPU, we went with a Kaby Lake i5 7600K with a baseline of 3.8 GHz so we could overclock later.
Computer Cases
HBT Gravity6 TC-600GA-BOV1 Aluminum / SECC ATX Mid Tower Computer Case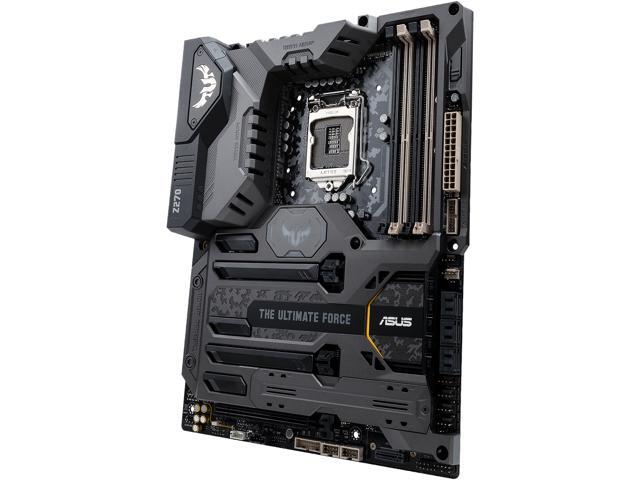 Motherboards
ASUS TUF Z270 Mark 1 LGA1151 DDR4 DP HDMI M.2 USB 3.1 Z270 ATX Motherboard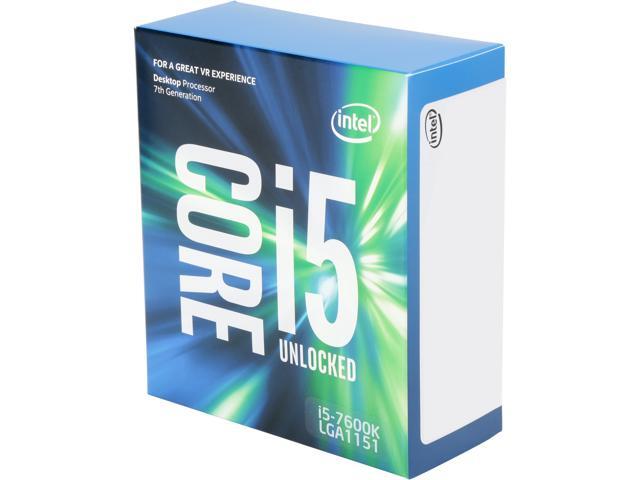 CPUs / Processors
Intel Core i5-7600K Kaby Lake Quad-Core 3.8 GHz LGA 1151 91W BX80677I57600K Desktop Processor
Computer Accessories
Enermax ELC-LMR120S-BS Liqmax II 120s / Liquid CPU Cooler / 25mm Fan
Laptop Accessories
Intel SSD 600p Series (512GB, M.2 2280 80mm NVMe PCIe 3.0 x4, 3D1, TLC) Reseller Single Pack
Video Cards & Video Devices
ASUS ROG GeForce GTX 1070 STRIX-GTX1070-O8G-GAMING 8GB 256-Bit GDDR5 PCI Express 3.0 HDCP Ready Video Card with RGB Lighting
Power Supplies
Rosewill Hive Series 850W Modular Power Supply, 80 PLUS Bronze Certified, Single +12V Rail, Intel 4th Gen CPU Ready, SLI & CrossFire Ready - Hive-850
Memory
G.SKILL TridentZ Series 16GB (2 x 8GB) 288-Pin DDR4 SDRAM DDR4 3200 (PC4 25600) Intel Z170 Platform Desktop Memory Model F4-3200C16D-16GTZKW
To keep that bad boy cool, we went with an Enermax Liqmax II S120 all in one liquid cooler. Sure, we could have gone with a larger radiator, but our goal is to keep this build relatively budget friendly, and the Liqmax should be more than sufficient.
Because we had the space, we took full advantage of the push/pull configuration on the 120 millimeter cooler fans for even more efficient airflow.
For storage, we wanted to go simple and cable free. We had a 512GB Intel 600p M.2 drive on hand, so in it went. We didn't feel the need for SATA drives, though the case has plenty of 2.5 / 3.5 inch bays if that's your style.
We're mostly running off of NAS, so internal storage wasn't a super high priority.
We installed the M.2 in the lower slot to keep it away from the toasty GPU and to catch more air from the fans.
Speaking of the GPU, we went with one of the most popular graphics cards, the ASUS Strix 1070. The heat shroud gives it a great look, and the three fans make sure the GPU stays nice and cool. We're not going too crazy with lights on this build, as the Tuf Mark II doesn't have any RGB headers, but a little splash of LED never hurts.
On power duty, we went with the all black Rosewill Hive 850 watt PSU; should be more than enough juice for what we need. We left the shroud in for that nice, clean look.
In keeping with the more simple theme of the build, we chose G Skill's awesome Trident Z RAM, 16GB running at 3200 MHz. The black and white, chromatic look goes perfect with the black case, and adds a little pop of color to the dark themed build.
Mission Accomplished!
When all was said and done, we were super happy with how the HBT Gravity 6 build turned out. The white light is nice and subtle, and gives the Black Gravity an almost noir like look.
The beefy GPU and CPU give us serious performance, we were looking at 90 FPS in maxed out Overwatch at 1440p resolution and a solid 60 in Battlefield 1.
Good stuff HBT. Way to start off on the right foot.